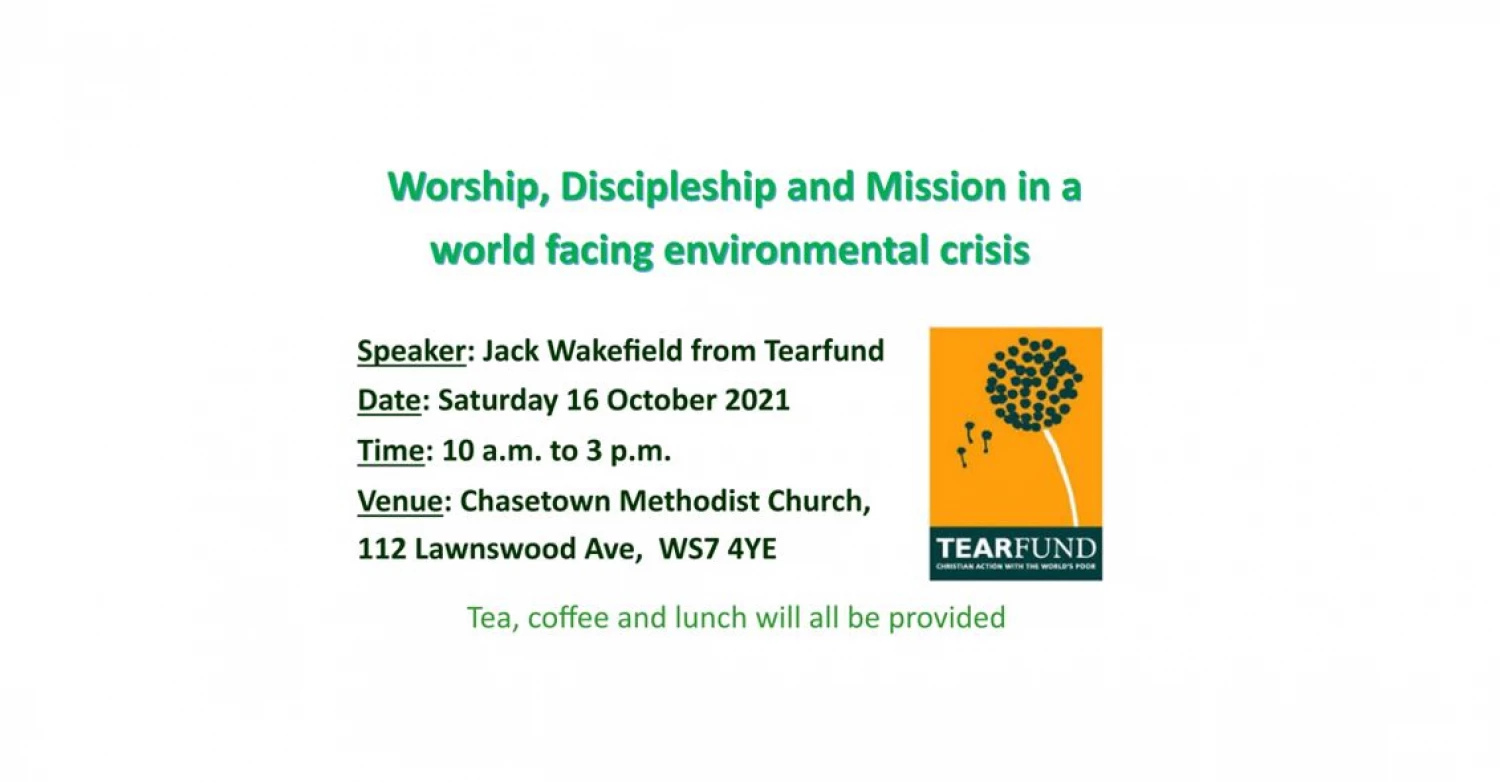 Book the date! .... Don't miss this one
Jake Wakefield of Tearfund is coming to talk to us at Chasetown on Saturday 16th October from 10am until 3pm ... and lunch will be provided.
Officially this is a local preacher's thing, but the organiser has stated that everyone is welcome.
So come along ... it is a real chance to hear of real experiences.
Contact us for more information