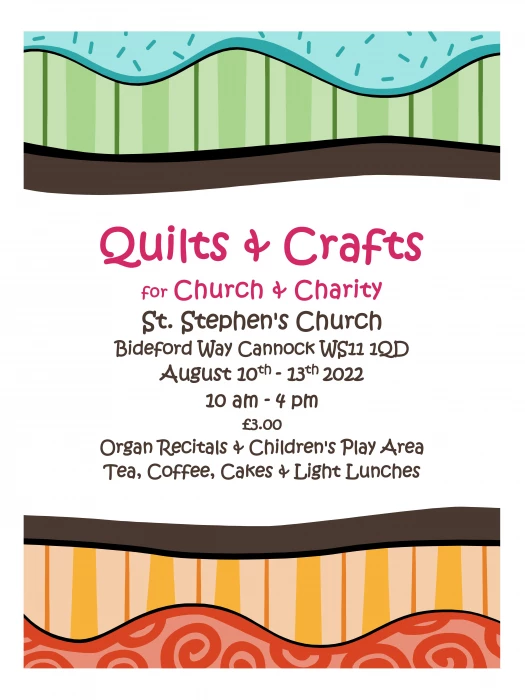 A holiday club for adults
St Stephen's are hosting a Quilts and Crafts week from August 10th to August 13th which sounds like a great hands-on place to be. I understand that this is a sort of crafting festival with a whole bundle of stuff going on each and every day, so you may want to come right at the start and then come back the next day, and so on it isn't just a one-day thing!!!

So, keep the dates free and come along – it is good to do things together, and what is not to like???