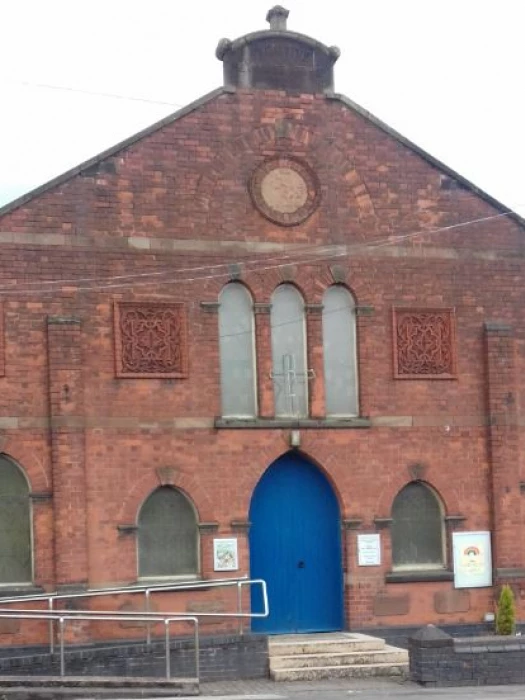 Bourne Methodist Church was built more than 100 years ago. It is situated in the main street in Heath
Hayes and there is a public car park nearby. The weekly service is at 10.30 am on Sundays and there are some evening services at 6.00 pm. Tea/coffee/squash and biscuits are served after the service.
In addition, on Fridays, the Open Door lunch club, part of the church's Outreach programme, is held from 12.00 to 2.00 pm. A variety of sandwiches and desserts are served and people pay whatever they can afford depending on their financial circumstances. There is a coffee morning on alternate Saturdays from 10.00 am to 12.00. Tea/coffee and toast, toasted teacakes and bacon sandwiches are served and there is a cake stall.
Cannock and District Foodbank uses the church on Tuesdays and Thursdays between 2.00 pm and 4.00 pm to distribute food to those who need it and offer a listening ear.
There is a large hall at the back of the church where a Zumba group meets on a regular basis. It can also be hired for special events.
When you come to Bourne Methodist Church, you will always be given a very warm welcome.